PENGGUNAAN KOMPOSISI MEDIA TANAM ARANG SEKAM, COCOPEAT DAN ZEOLIT PADA SISTEM IRIGASI TETES TERHADAP PERTUMBUHAN DAN HASIL TANAMAN MELON
Putri Ezperanza
(1*)
, Edy Suryadi
(2)
, Kharistya Amaru
(3)
(1)&nbspUniversitas Padjadjaran, Sumedang, Jawa Barat, 45360, Indonesia
(2)&nbspUniversitas Padjadjaran, Sumedang, Jawa Barat, 45360, Indonesia
(3)&nbspUniversitas Padjadjaran, Sumedang, Jawa Barat, 45360, Indonesia
(*) Corresponding Author
Abstract
The right planting medium will help produce good growth and yields. The purpose of this study was to determine the use of planting media using a drip irrigation system on the growth and yield of melon plants. The research method used was experimental using Rancangan Acak Lengkap (RAL). Treatment in this study consisted of P1 (chaff charcoal and cocopeat), P2 (cocopeat and zeolite), and P3 (husk charcoal and zeolite) with a composition of 50%:50%. Results showed that there was an effect of using cocopeat, husk charcoal, and zeolite planting media on the number of leaves, stem diameter, fruit weight, fruit water content, level of fruit sweetness, and plant height. Cocopeat and zeolite (50%:50%) growing media gave the best growth and yield, tem diameter with a final thickness of 11mm, the final number of leaves was 42 leaves, average fruit weight was 1.3kg, the highest fruit moisture content was 92% and level of sweetness highest 15 brix.
References
Alamtani. (2013). Membuat media tanam sayuran dalam polybag. Alamtani. https://alamtani.com/media-tanam-sayuran-polybag/
Irawan, A., & Kafiar, Y. (2015). Pemanfaatan cocopeat dan arang sekam padi sebagai media tanam bibit cempaka wasian (Elmerrilia ovalis). 1, 805–808. https://doi.org/10.13057/psnmbi/m010423
Marliah, A., Hayati, M., & Muliansyah, I. (2012). Pemanfaatan Pupuk Organik Cair Terhadap Pertumbuhan Dan Hasil Beberapa Varietas Tomat (Lycopersicum esculentum L .). Agrista, 16(3), 122–128.
Nasrulloh, Mutiarawati, T., & Sutari, W. (2016). Pengaruh penambahan arang sekam dan jumlah cabang produksi terhadap pertumbuhan tanaman, hasil dan kualitas buah tomat kultivar doufu hasil sambung batang pada Inceptisol Jatinangor. Kultivasi, 15(1), 26–36. https://doi.org/10.24198/kultivasi.v15i1.12010
Nusagri. (2020). Zeolite as Water Treatment and Control. Nusagri. https://www.nusagri.co.id/tag/zeolite-buy/
Onggo, T. M., Kusumiyati, K., & Nurfitriana, A. (2017). Pengaruh penambahan arang sekam dan ukuran polybag terhadap pertumbuhan dan hasil tanaman tomat kultivar 'Valouro' hasil sambung batang. Kultivasi, 16(1), 298–304. https://doi.org/10.24198/kultivasi.v16i1.11716
Siregar, E. (2018). Pengaruh Komposisi Media Tanam dan Volume Larutan Nutrisi Terhadap Pertumbuhan dan Produksi Tomat Cherry (Lycopersicon esculentum) dengan Sistem Fertigasi. Universitas Sumatera Utara. https://repositori.usu.ac.id/handle/123456789/12642
Soesono, S. (1992). Bertanam Aren. Jakarta: Penebar Swadaya.
Statistik, B. P. (2020). Produksi Tanaman Buah-Buahan. Badan Pusat Statistik. https://www.bps.go.id/indicator/55/62/1/produksi-tanaman-buah-buahan.html
Article Metrics
Abstract view : 659 times
PDF - 432 times
DOI:
https://doi.org/10.26714/jiasee.1.2.2023.19-24
Refbacks
There are currently no refbacks.
Office :
Program Studi Agribisnis Fakultas Ekonomi Universitas Muhammadiyah Semarang
Jl. Kedungmundu No.18, Kedungmundu, Kec. Tembalang, Kota Semarang, Jawa Tengah 50273 
Handphone: +628562715822 Email:nurmuttaqien@unimus.ac.id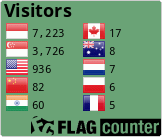 Ciptaan disebarluaskan di bawah Lisensi Creative Commons Atribusi 4.0 Internasional.